books

Alas, despite my wish to be otherwise (and to Mr. Man's eternal chagrin), I am an inveterate multi-tasker. There's always one more project peeking up its enticing wee head! For the moment, however, I'm concentrating on these. Click on the buttons below for a taste!

The Christmas Scoop
Ivy Macpherson grew up in a family famous for the most embarrassing Christmas tradition of all—fruitcake—so she's become a bit of a Grinch. Her body may be headed to Dogwood Mountain, North Carolina, to celebrate the holidays with family, but her mind is on moving up the ladder at the online lifestyle brand Scoop.
When Ivy's chance encounter with an A-list actor reveals he's headed to her hometown, she knows that scoop is the key to her big break. Earning a promotion should be a piece of cake—but chasing her story puts her face-to-face with the sinfully handsome Rand Cooper, her main high school competition and perennial thorn in her side.
Rand always had a thing for Ivy, but she's a tough nut to crack. Family and friends hope their flirtation will grow into something more. But will Ivy's focus on the job of her dreams cost her the man who could help her build a real future?
Coming soon from Tule Publishing!
The Christmas Scoop is a closed-door novel.
Playing to Win
Domnhall Cameron, the Devil of the Pitch, has come a long way from the gritty streets of Glasgow. Now an international football star, he has a new team to launch, but only one thing stands in his way: Calla Stewart. They shared one explosive night years ago that ended with him in handcuffs and her out the door…
Now that Domnhall is the bad boy darling of European football, he and his millions are stirring up trouble from Scotland to South Beach. But Calla's divorced, down to her last few hundred bucks, and desperate to unload her house before it drags her down for good. So when Dom makes her an offer that is her ticket to a new life, she can't refuse. Even if it means ten days at his command…
Available now from Tule Publishing!
Playing to Win is an open-door novel.
The Billionaire's Touch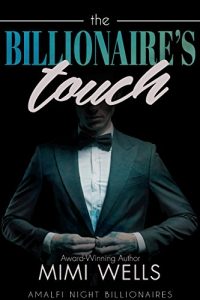 After quitting her first "real" job, Janine Pike takes off for Europe, saving for last an excursion to the famed Isola del Sole. But when her travel-mates sail off after a night of partying with her backpack, phone, and passport, she's left only with the euros in her pocket and the faint hope that her estranged half-sister, who works at the renowned Hotel Dei Fiori Isola del Sole, might help her.
Shel Myerson, amateur racecar driver and wildly successful TV mogul, oozes wealth and prestige. What he doesn't have much of is privacy, thanks to a recent and ugly public dumping by his supermodel girlfriend. What he doesn't expect is to be mistaken as an employee by a very pretty—and very broke—Janine, the one person in Europe who also doesn't have any idea who he is.
Soon Janine is ensconced in her sister's apartment and trying out a life she never imagined. But Janine's not the only person rewriting a story. Shel's enjoying his new role as "Sheldon," the jazz pianist in the lobby, someone you wouldn't look at twice. The faces they've created may be fake, but the fireworks between them are all too real.
Shel and Janine discover their chemistry is combustible and their feelings are flowering—but will their budding relationship survive the heat once the press catches on and everyone's true identity is revealed?
Book 2 in the Amalfi Night Billionaires series from Holiday Books
Available now from Tule Publishing!
The Billionaire's Touch is an open-door novel.
Fortune's Fool
Felicity Reeves hasn't had much luck lately with roommates. Or work. Or life. Certainly not love. But a dark-headed mystery man and one special stone are about to help Felicity discover what Fortune has in store for her.
Book 6 in the Enchanted by an Emerald anthology
Fortune's Fool is a partly-open-door novel.
Life After Little League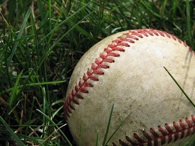 Claire Holloway feels like a statistic. Divorced. Single mom. Cubicle. It's like her life is a bunch of sticky labels explaining what she does, but not who she is. Trouble is, she can't even remember what that woman's like. So when her son Jordan goes out for baseball for the first time, Claire decides it's time to find out. With the help of a couple of new friends she meets on the mom bleacher, she just might discover a whole new Claire…and maybe reclaim her spot in the lineup of life with Jordan's handsome new coach.
Belle on Wheels
Lucy Nugent has three things she can count on: the love of her teenage daughter Abby, her college roommates Amy and Becks, and her insurance policy on wheels–a Daytona Blue 1963 Corvette Sting Ray. That's a far cry from her own turbulent teenage years in the little town of Pine Grove, Florida. But when everything around her begins to unravel–and her biggest regret from the past walks back into her life–will she have enough insurance to pull her through? Book 1 in the Hell's Belles series.
Arden Grove High Series
This young adult series explores life, love, and high school, Shakespeare-style. All the fun of As You Like It, A Midsummer Night's Dream, Much Ado About Nothing, and The Taming of the Shrew without all those pesky iambs. Or quizzes.