BED LIST: EDDIE CAHILL


We don't watch much TV at Chez mimi (not having cable will do that to you), but we're lined up and ready on Wednesday nights for
CSI: NY
. And let me just say it's no hardship whenever Det. Flack walks by, usually spouting some smart remark. The twinkly eyes and hard bod don't hurt, either. Yum.
DINNER LIST: SEN.-ELECT AL FRANKEN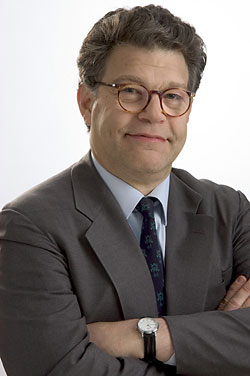 Several years ago, I bought classroom subscriptions for

The Nation

and

National Review

to use so my students could identify political slant. Because of those, I receive lots of political mail–and one of those was a fundraising letter for Senate candidate Al Franken. The letter began, "Dear Person I'm Asking for Money." I laughed out loud. How many incumbents would be that straightforward? Now that Mr. Franken has been certified as Minnesota's Senator-elect after a loooooooooong process, it'll be interesting to see what happens when a very smart man with a very sharp sense of humor joins the stodgy house. I'd love a sneak preview of that!!